Smartliner Floor Mats – A Complete Guide | Are They Good?
There are many promising and affordable brands of auto accessories on the U.S. market that offer excellent floormats for your vehicles. Smartliner is the brand that is making most of the buzz in the industry and among customers.
Featured with custom fit design and constructed with low-density polyethylene and blended, flexible material with plastic & rubber, Brand Smartliners (also known as Maxliner) offers some excellent add-on floor mats/liners designed to provide much more interior protection than traditional floor mats.
Smartliners mats are counted among high-performing brands that curate auto accessories such as floor mats for every automobile and every taste without burning a hole in your pocket.
Smartliner floor mats give your vehicle a modern look while protecting it from dust and debris. Moreover, you can choose an array of color options to match your car interiors.
The following detailed analysis about the brand Smartliners will acquaint you with all the factors you need to consider before you make a diligent decision on buying these protective floor liners/mats to keep your car in the best condition.
Where Are Smartliner Floor Mats Made?
Smartliner is a Made In USA brand. Its headquarters is positioned in Orlando, Florida, on a 50,000-square-foot facility design. In addition, two more contemporary development centers are located in other parts of South America.
The company's warehouse* is located at 641 East Crown Point Road in Ocoee, FL, from where all the items are shipped.
*Note: Smartliner doesn't operate a factory outlet here. Therefore, all returns, orders, or customer visits by walk-in or appointment are not entertained at this location. 
 Is A Smartliner the Same as A Maxliner?
Yes! They are the same. Smartliner was previously established as Maxliner USA in 2009 and then rebranded as Smartliner USA in 2018. Talking about its ownership, the brand is a division of Kramer Accessories, a global yet family-owned company.
What started as a small company in present times has grown into an industry leader specializing in accessories for various types of vehicles, including old models, from 1999 onwards.
Key Features of Smartliner Floor Mats
Intending to provide comprehensive and highest quality car accessories, Smartliners has been a leading name in the auto industry.
The floor mats are designed, developed, and engineered under the supervision of a management team with decades of expertise in creating the sturdiest and most reasonable floor liners and mats on the US auto market.
Smartliner floor mats are truly unique because of the following features:
1. Construction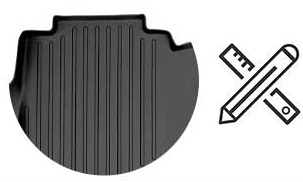 Smartliner floor mats are made from a plastic rubber blend known as polyethylene, a semi-flexible, non-slippery, and low-density material.
Being a little stiffer than rubber, it is sturdier, more durable, and can quickly go in and out of your vehicle without losing shape or form.
Additionally, the brand offers the car owners an array of color choices/designs/pattern options that best suit their vehicle and match individuals' styles and tastes.
2. Perfect Fit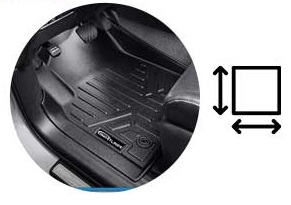 Smartliner floor mats are made using precise laser measurements and the latest technology CAD equipment to give you a product that aligns perfectly with the contours of your vehicle's floor area.
Once installed, you don't need to worry about your vehicle getting dirty.
3. Complete Protection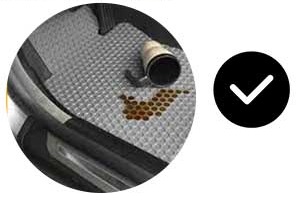 Smartliner floor mats are made from a combination of durable yet flexible material that protects your vehicle from accidental spills, dust, dirt, mud, and anything else you bring along with your boots.
They have correctly contoured and raised edges for ultimate protection. In addition, the semi-flexible material features a rigid core of strength that generates carpet-gripping surface friction.
4. Modern Design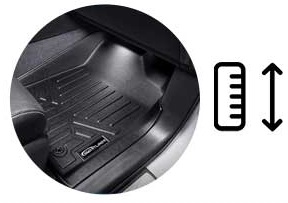 Smartliner mats boast a modern design that is aesthetically pleasing and is loved by most users.
The company designs a precisely 3-D scanned product for your vehicle's interior.
As a result, they are easy to install and do not break or crack over time.
5. Eco-friendly & Odorless product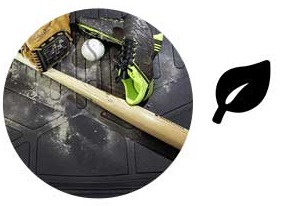 Smartliner products are made with 100%recyclable materials that ensure that the mats are eco-friendly.
Also, Smartliner floor mats are completely odorless, and you don't have to worry about any firm, artificial smell characteristic of many other similar products.
6. Limited Lifetime Warranty
All Smartliner products are durable and are backed by a ten-year limited lifetime warranty.
7. Reasonable Price
These mats are reasonably priced, so you get value for money. Compared to other renowned brands such as Weathertech, Motor Trends, FH Group, Husky liners, etc., smartliners, as a mid-range performing brand within its category, has a competitive edge in terms of pricing and customer satisfaction.
How Much Do Smartliner Floor Mats Cost?
The average Smartliners mats/liners cost less than brands like Husky or Weathertech.
Smartliner floor mats are available from $17 (for a single row) for older models. for new model vehicles, the smartliner mats and liners price range starts from $60.
The cost of Smartliners mats depends on the product types, sizes/positions, and vehicle application.
Let's analyze each factor in detail:
1. Cost based on type of mats
Smartliners offer floor mats, utv rubber mats, cargo liners, and truck bed mats. Smartliners Custom-fit floor liners cost more than other Smartliners range of trim to fit floor mats.
Floor Mats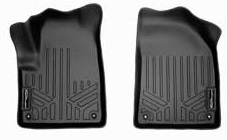 Smartliners use the latest Computer-generated modeling equipment to create floor liners that perfectly align with most vehicles.
The smartliners floor liners are built with the standard thickness and semi-flexible plastic rubber blended polyethylene.
The final product gives a good finish look. The smartliners mats are available anywhere between $50 – $300 depending upon the vehicle's make, year, and model.
In addition, these All-Weather custom fit Floor Mats are available in four standard colors to match your interiors. Remember Smartliners floor mats cannot be trimmed.
The Smartliners all-weather custom-fit floor Mats are very affordable, and on average or at least for two-row, these floor mats can cost you between $120-$140.
Cargo liners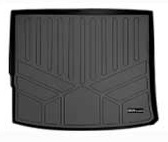 Another acceptable product range from Smartliners is their custom-fit cargo liners option for second and third-row seating.
We provide you with various cargo liners that offer side pocket coverage and an optional design that can accommodate the vehicle's sound system.
Highly durable these liners are suitable for all seasons, easy to clean, and mess-free.
The Smartliners Cargo liners for most vehicles cost around $65 – $100. The complete set of two rows mats with cargo liner will lie anywhere between $190-$350
Trunk bed mats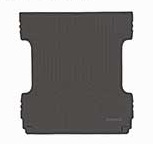 These smartliner's trunk bed mats are an excellent buy to protect your vehicle's trunk or cargo area.
These bed mats can absorb the strongest of shocks and avoid unwanted scratches, dents & dings while loading or unloading groceries, cartons, equipment, and other items.
The trunk bed mats are designed to custom fit each vehicle truck bed, make, and model.
These custom-fit designed bed mats for trucks will cost you around $135 – $145.
Utv Rubber Mats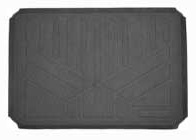 If you are more into heavy-duty adventures, you will certainly need the new Smartliner's rugged rubber mats.
Built using our 3D scanning technology, these advanced flexible floor mats perfectly fit your vehicle, offering the top level of protection for the interior of your UTV.
The texture is anti-slip and designed to withstand all off-road quests—best suited for off-road vehicles & utvs.
The price of Utv Rubber mats ranges from $80 to $100.
2. Cost based on Positions/sizes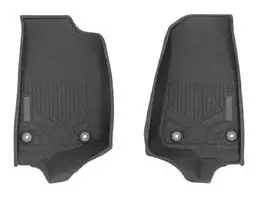 Floor mats are built for all three rows in a vehicle (front/ first, second, & third or rear). A car owner can opt for any row or set of rows, depending on their needs.
For example, a smartliners ordinary floor mat for a two-row can be bought for less than $130
If you opt to buy smartliners floor mats for a single row, the price will be as cheap as $60
A complete set of three-row can go up to $340 and above, depending on the make and model. Note that color options for the smartliners floor mats don't affect the price.
3. Cost of Smartliner mats based on vehicle types

The market is full of new models and makes of vehicles. Every year more and more models are added to the auto catalog.
Smartliners company manufactures floor mats for many brands of cars, trucks, minivans, and SUVs, barring a few in comparison to giants like weathertech and husky liners.
The company offers floor mats and liners according to body types of specific brands and their respective models. While giving options, you will find smartliners floor mats for coupe, hatchback, sedan, medium-sized cars, minivans, or extra-large vehicles.
Two-row set costs of a coupe from brands like Nissan, Toyota, Ford, Audi, and Chevrolet, usually fall between $50 and $150.
Costs of a 1st, 2nd Row & Truck Bed Liner such as Super & Mega Crewcab for a brand like Toyota tundra start from $290.
Types Of smartliner floor Mats
Minimum price for one row/pc/set
Cost Of Full set/all rows
Vehicle Types
Custom fit All-weather floor mats
$55 – $65
$340 – $360
Mostly all make and models of vehicles such as sedan, hatchback, minivans, Suv and coupe
Rubber rugged floor mat
$80 – $100
$200 – $350
Mainly all new makes and models.  
Cargo liner
Trunk bed mat
$65 – $75
$135 – $145
$90 – $100 $135 – $145
SUVs, trucks and Minivans
Are Smartliner Floor Mats Any Good?
Smartliner has a varied product collection and is often referred to as one of the pioneer brands in the business of automobile accessories.
Smartliner floor mats provide ultimate protection from dust, dirt, and spills, along with any slush or sand you might bring along with your shoes.
The molded 3D shape helps trap all the unwanted elements and protects the flooring for a long time. Specifically, the raised lip prevents anything from reaching your vehicle's carpet, thus protecting it from messy accidents. The designed shape is reinforced while still keeping the floor mat flexible.
What's more, these floor mats come in a standard multi-purpose shape that gives your car's interior a best-fitting look. They not only provide superior protection for your vehicle but also enhance the overall appearance of your car.
Designed with 100% recycled materials, the smartliner floor mats have unique features that make them a value-for-money investment.
Moreover, these floor mats come with a limited lifetime warranty. Again, the smartliners mats are very easy to maintain. With a broader vehicle application and three-color options (black, grey, or tan), the brand ensures it gets you the best interiors for your vehicle.
Smartliner Floor Mat Sizes and Colors
Smartliner floor mats are designed to ensure maximum floor area protection so that they are the perfect choice for daily commuters and commercial vehicles.
If you are looking for liners that will not only last for years but withstand daily usage, you should consider Smartliner floor mats, as they are available in various colors and sizes. Smartliners Floor mats mainly focus more on trucks and SUVs.
However, car owners prefer mats, cars, minivans, or hatchbacks. Its Rugged rubber mats are available for Off-road vehicles, UTVs, and truck beds that travel along the roads in the USA. They are available in many color options, the more common being black, tan, and grey.
Here is a Size guide to check the mats that suit your vehicle requirements.
| | | | |
| --- | --- | --- | --- |
| Vehicle | Category | Brand | Product |
| Standard car | Sedan, Coupe, and Hatchback | All top models Example- Cadillac, Camry, Corolla, BMW 2 Series, Ford Mustang, Audi R8, Chevrolet Bolt, Mercedes-Benz S-Class, Chrysler 300, Dodge Charger & Challenger | MAXLINER All Weather Custom Fit Floor liners Smartliner rugged rubber floor mats   |
| Minivan | 5, 7, or 8 passengers | Chrysler Pacifica, Toyota Sienna, Honda Odyssey, Kia Sedona, Dodge Caravan, Voyager | MAXLINER All Weather Custom Fit Floor liners Smartliner rugged rubber floor mats   |
| SUV | 5, 7, or 8 passengers | Toyota RAV4 TRD, Toyota Highlander, Chevrolet Tahoe, Equinox, Jeep Grand Cherokee, Wrangler, Honda CR-V, Ford explorer, Land Rover, Nissan, Mazda, etc. | Smartliner/maxliner All Weather Custom Fit Floor liners Smartliner rugged rubber floor matsSmartliner Custom Fit Floor Mats     |
| Truck | Regular cab (2-door) Super & Mega Crewcab (four door) | Super Cab (Ford), Quad Cab (RAM), Extended Cab (Chevy/GMC 2013 & under), Double Cab (CHEVY/GMC 2014+), King Cab (Nissan), Access Cab (Toyota) (Chevy/GMC), CrewMax Cab (Toyota) | Smartliner rugged rubber floor matsSmartliner cargo linerTruck bed mats   |
Where to Buy Smartliner Floor Mats?
The brand has a massive outreach when it comes to the availability of its products. Collaboration with thousands of distributors, exclusive dealerships, and Smartliners can be found across the country with all state distribution (offline & online) networks.
Smartliner floor mats are readily available on all online platforms- on its home portal and multiple shopping sites.
E-Bay- This was the first e-comm portal where the brand was launched in 2010.
Smartliner website: The website came into operation in 2012, and all products are now first launched here. 
Amazon is the most popular shopping site after the home portal, where the brand has displayed its product since 2014.
Apart from the above places, the Smartliner mats are also available on Walmart and Ubay, among others.
How Long Does Smartliner Take to Ship Floor Mats?
The logistics department of the Smartliner brand is rated very high. From handling orders to delivery, the team takes care of everything promptly. The shipping via ground is done in partnership with logistic company FedEx and is not chargeable.
All orders placed before 1.00 pm EST are shipped on the same working day, while the orders placed after 1.00 pm EST are shipped the next day. If a product is temporarily out of stock, the customer is informed accordingly via email.
Shipping is done all year round except on federal holidays. All orders are shipped via FedEx from Orlando, Florida.
Most orders for the contiguous U.S. are received within seven business days or less. However, there may be delays during the holiday season, a high volume of orders, or weather conditions.
Note: For territories outside of the contiguous U.S., the shipment may take up to 45 business days.
Maintenance of Smartliner Floor Mats
Do Smartliner floor mats smell?
Smartliner floor mats are completely odorless, non-toxic, and safe to use.
What is the best way to clean Smartliner floor mats?
It is a known fact that regular cleaning helps maintain the longevity of the car floor mats. Samrtliners mats can conveniently be cleaned using a mild detergent and damp cloth in case of all sticky or greasy mess.
Simply using hot water and a damp sponge or cloth can also do the trick for the regular removal of dust.
The brand recommends avoiding using solvent cleaners or any other abrasive (chemical) as these can damage the liner's surface. Don't forget to dry the mats and liners entirely before reinstalling them into your vehicles. 
What to do with old Smartliner floor mats?
These mats are eco-friendly and made from 100% recyclable materials. Old and worn-out mats can be deposited at the designated collection centers and sent for recycling. 
Smartliner Floor Customer Service and Warranty
Smartliner has a dedicated customer service team ready to help you round the clock and ensure you get the correct product. If you have any queries, you can send an email to: customerservice@smartliner-usa.com.
Smartliner floor mats are built to last for a lifetime and are backed by a limited lifetime warranty.
However, the Warranty is only limited to the original buyer and is non-transferable. All the floor mats are guaranteed against any breakage, wear, tear, or deformity as long as they are used in the vehicle they were installed initially.
The Smartliner warranty automatically becomes null and void in case of intentional damage, animal chewing, or if the product is damaged while not installed.
Final Words:
Smartliner offers an extensive line of premium floor mats, even for an older vehicle (model year as old as 1999). These mats are unique as they are made with low-density products that offer more durability and elasticity, leaving unprotected no part of the flooring.
With so many floor mats and liners available in the market, Smartliner is an excellent solution if you do not want to overpay for a reputed brand but do not want to compromise on the quality.