Different Cricut Cutting Mat Colors and Significance
Cricut mat is a handy tool for people who work on crafts and do a lot of cutting. They are sticky in nature and hold the paper, fabric, or other materials while cutting in the Cricut machine.
However, they are of different grip and colors and each mat is built for a set of materials. If you don't use the right mat for a material it may slide while printing and the machine may get jammed.
This can create a mess, so to avoid this be careful while choosing the right kind of mat for different materials. Even a too sticky mat becomes a problem as removing them can tear, rip or break and ruin it.
Here we will talk about different types & colors of the Cricut cutting mat used in Cricut maker.
What is the difference between these color mats and the purpose of each type of Cricut mat? We also look at examples of different materials that you can cut with each type of mat.
This guide is aimed at beginners because you might be using a mat for the wrong materials. There are always great things to learn as a beginner.
It's good to have one from each type of mat because this will give you the flexibility to work with different materials in a project. Let's begin to learn the difference between each color of Cricut mats.
Different Types & Colors of Cricut Cutting Mat
1. Light Grip (Blue Color):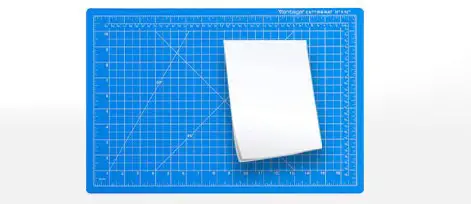 This type of mat is the least sticky still you can use this for a lot of different things. These types of mats are ideal for lightweight materials like
Common Office Printer Paper
Vellum Paper
Light Cardstock
Tissue Paper, and more.
Light grip mats should be used for cutting super thin paper. This Light Grip mat allows you to easily cut papers and remove them without curling them. These mats lose their stickiness rather too quickly.
2. Standard Grip Mat (Green Color):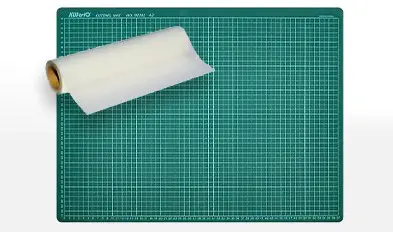 It is the most regular mat used in a Cricut machine. It has a standard grip neither too sticky nor non-sticky. This mat is ideal for
Patterned Paper
Vinyl
Normal Iron-on
Craft Paper
Vinyl 651
Heat Transfer Vinyl and
Cardstock.
This is perfect for a variety of medium-weight materials. These mats are most widely used and last for a longer period than light grip mats. When these mats lose their stickiness they are used as light grip mats.
If you are bothered with the question of "What color Cricut mat is best for vinyl?" , then, here is the answer, go with the standard grip mat.
3. Fabric Grip Mat (Pink Color):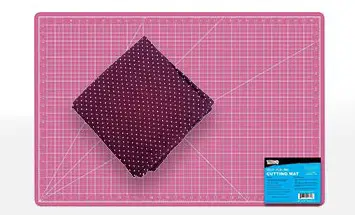 The Fabric Grip Mat is stronger, dense, and stickier. These mats are ideal for all kinds of fabric like
Cotton
Polyester
Denim
Leather
Felt Fabric and
Canvas.
4. What is the purple mat for Cricut?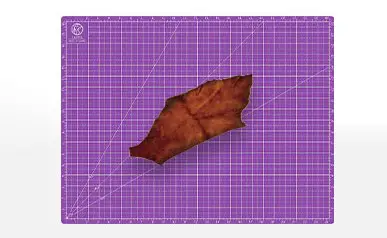 Strong Grip mats are suitable for heavyweight materials such as
Specialty Cardstock
Glitter Cardstock
Chipboard
Thick Cardboard
Foam Board
Composite Wood
Leather
Felt Fabric
Cotton
Polyester
Denim
Canvas and
Fabric with stiffener.
These mats are an alternative to fabric grip mats. It is the strongest adhesive mat and supports all kinds of heavy materials.
Endnote
Beginners always find it difficult to select a suitable Cricut mat for a particular type of material.
If you are having any questions regarding Cricut mats like Can a Cricut standard grip mat cut printer paper? What Do The Cricut Cutting Mat Colours Mean? How to find the right grip mat for my glitter paper? This comprehensive guide will give an answer to all your Cricut cutting mat selection-related queries.